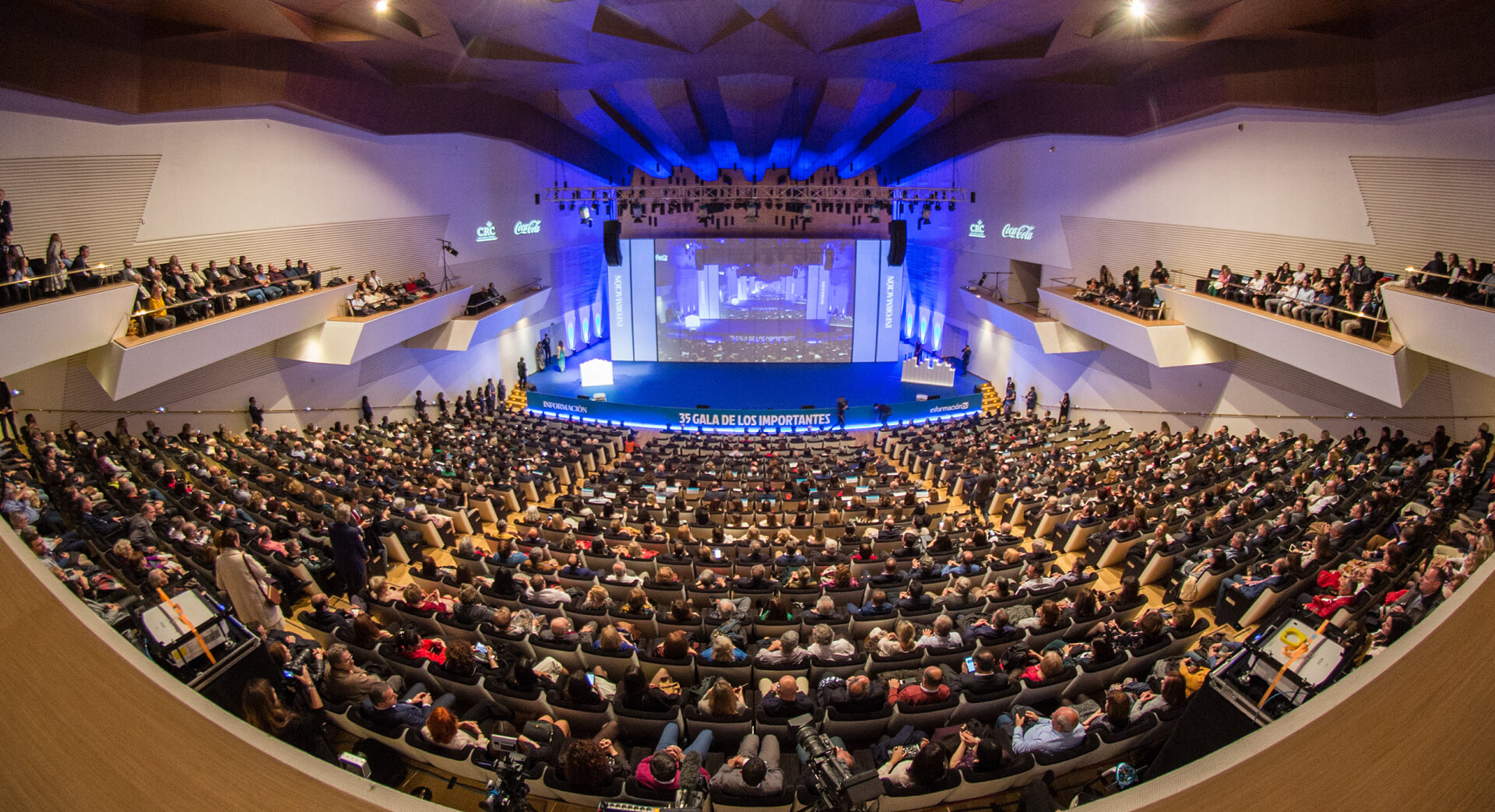 GALA OF THE IMPORTANT ONES.
BRIEF
Every year, the Diario Información de Alicante recognizes the personalities who have a positive influence on the Alicante society, regardless of the field of action to which they belong. The "Importantes" awards are a reference in the province, a meeting point whose relevance has been increasing year by year.
On this occasion, the 35th edition was celebrated, and the need to conceptualize and organize a gala that was different and in accordance with the moment.
IDEA
Taking into account that the number of awards given is 12 (one for each month of the year), we propose the need to highlight this fact, recalling the importance of each of these awards individually, focusing on the winners.
Under the slogan "The Great References of the Year", we generated a scenography based on 12 pillars that came to life through video mapping, providing all kinds of information and effects related to each of the categories, showing audiovisuals in various formats as the gala progressed. This commitment to the pillars was extended to the design of the lectern itself of the gala, as well as the supports on which each of the awards were placed, and the very same came to life during the course of the event and were given to each winner.