BRIEF
Martinelli gave us a very clear challenge: to create a promotional campaign that would lead to a significant increase in the number of Instagram followers. The company didn't want the typical promo in which you give away a pair of shoes. We proposed something different: a promo in which they could give away 63 pairs of shoes. And an associated event, of course.
IDEA
The pandemic left important moments in our lives on "standby", causing the delay and accumulation of countless ceremonies: weddings, christenings, first communions, etc. This has important implications when it comes to choosing and planning outfits for them. And, of course, the associated footwear.
We therefore thought it would be a good idea to build the Biggest Shoe Closet in the World: "The Biggest Shoe Closet". A space 10 metres long by 3 metres high, capable of housing the entire Martinelli event collection.
Based on this, we developed a promotional campaign on Instagram which we publicised not only through various stories and posts on the social network, but also by organising what is probably the only event ever held in a shoe closet. At the event, a selection of leading influencers were given the chance to experience the new event collection first hand. Thus, their Instagram profiles became the main channels for the campaign, from which they not only invited their followers to participate in the promotional campaign, but also to visit a complete 3D version of the shoe closet from home, hosted on a specific website that not only allowed them to explore the space, but also to interact with 365º models of each of the pairs of shoes featured in the campaign.
El zapatero más grande del mundo con las mejores opciones de invitada
Martinelli celebra con su zapatero gigante la vuelta a los eventos
Martinelli sortea en Instagram un gran zapatero con 60 modelos para todos los gustos (y fiestas)
Martinelli:
The Biggest Shoe Closet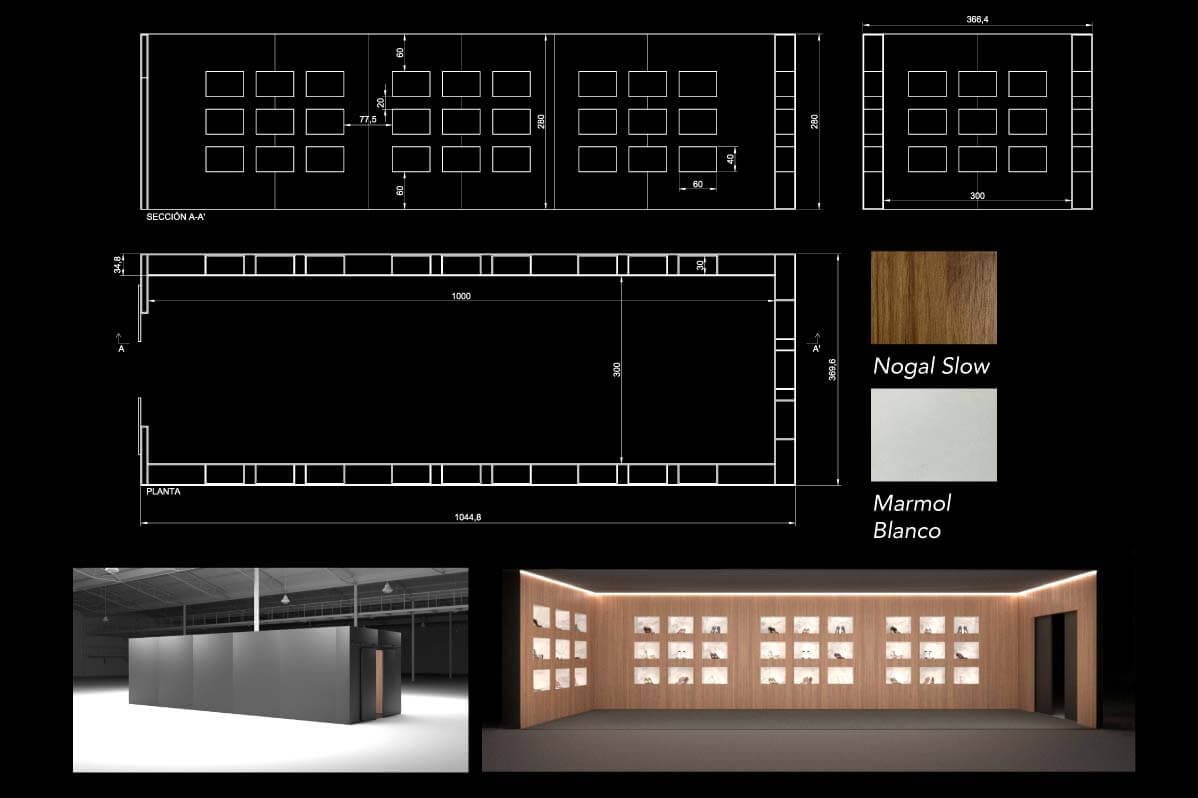 + 100.000
visitas a la web
+3.000.000
de interacciones con la marca
+10.000
nuevas seguidoras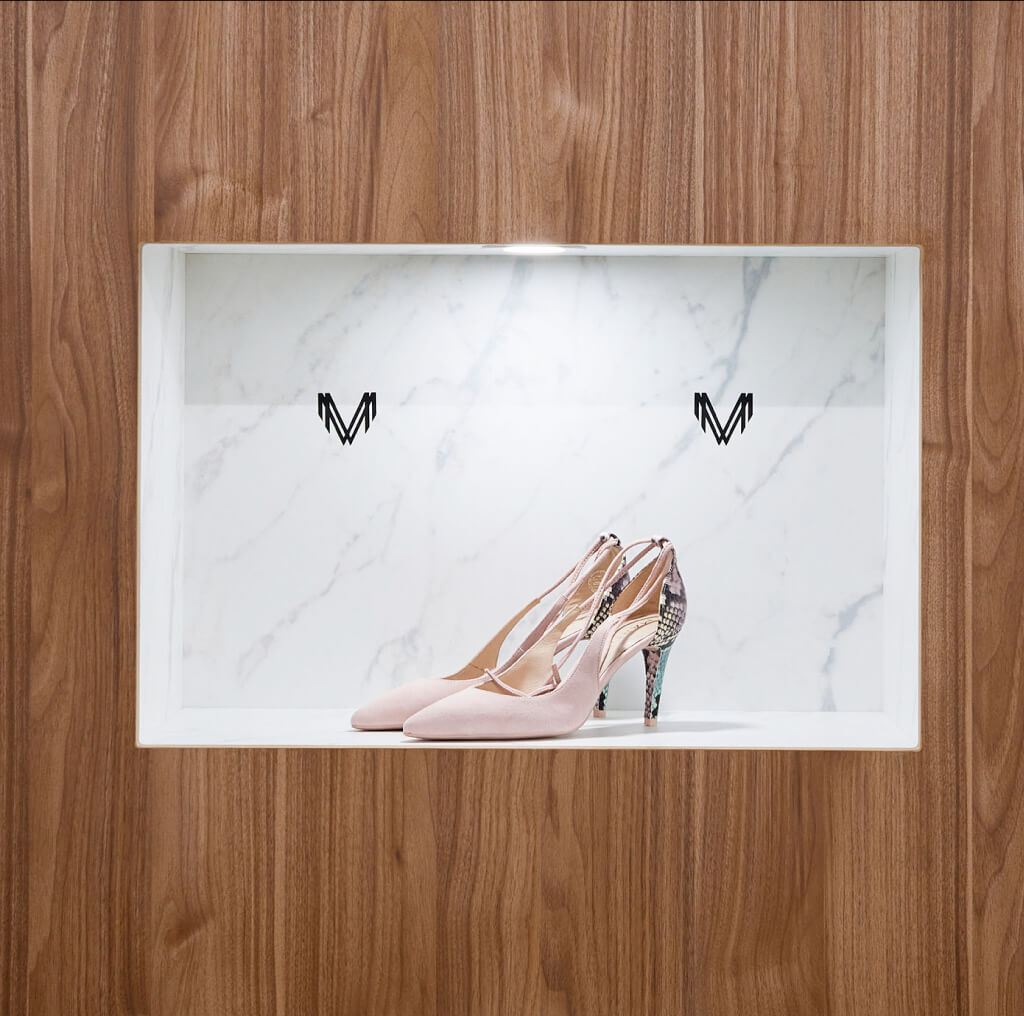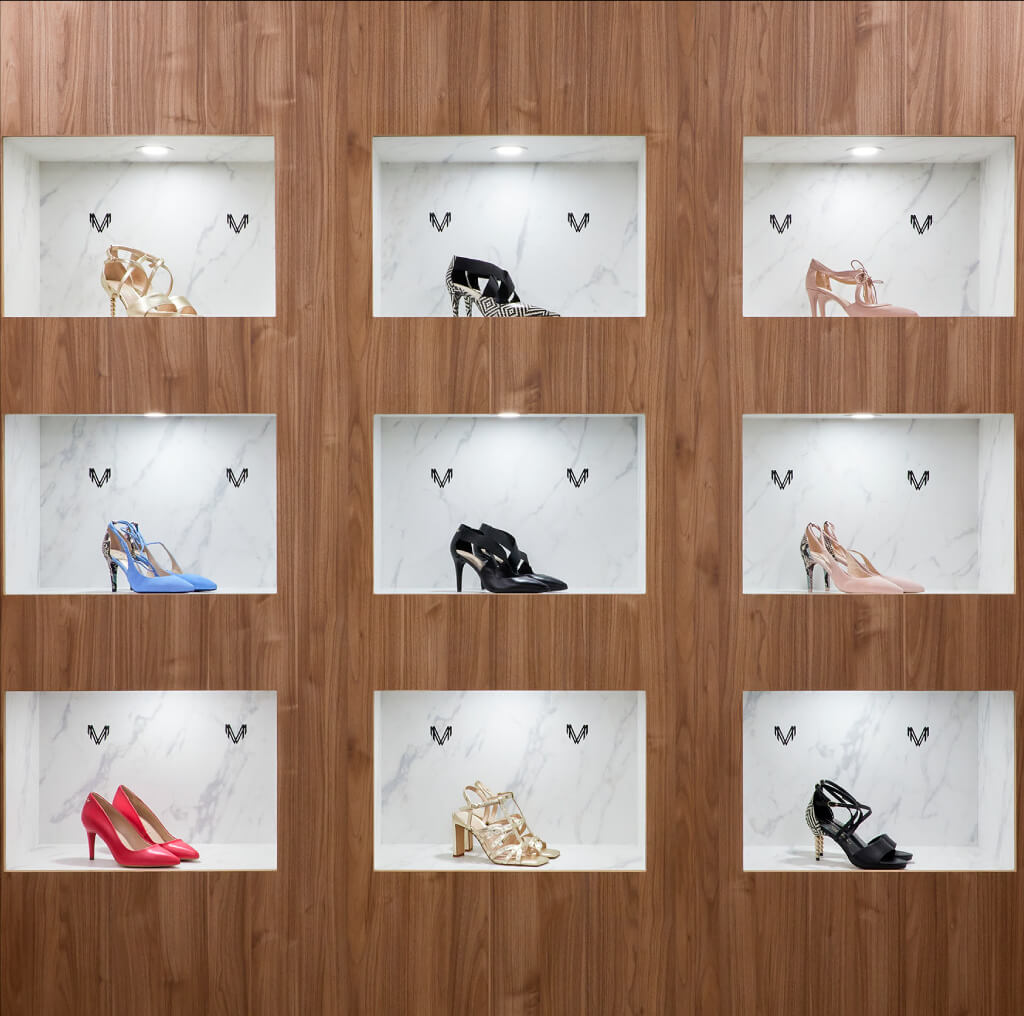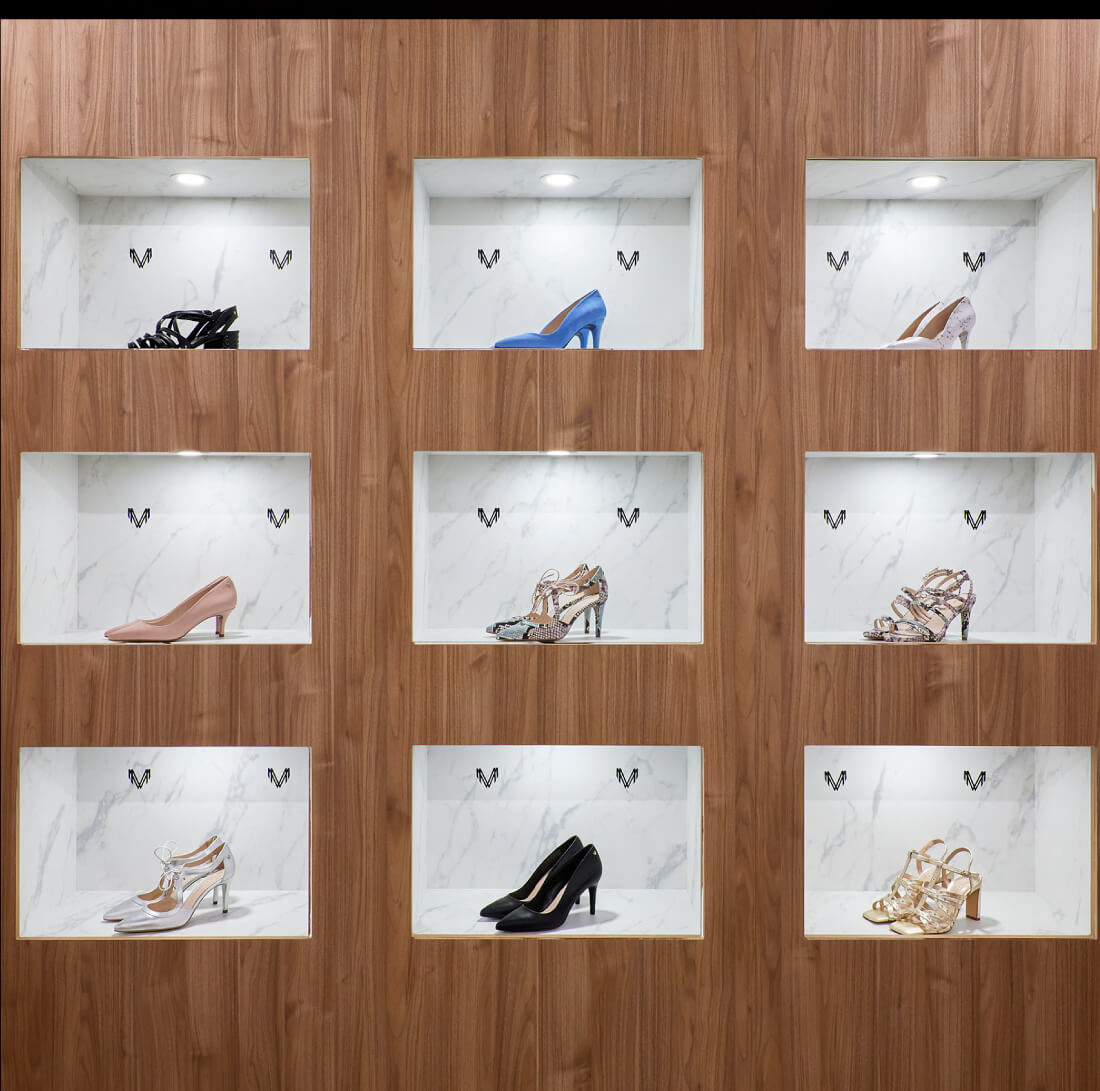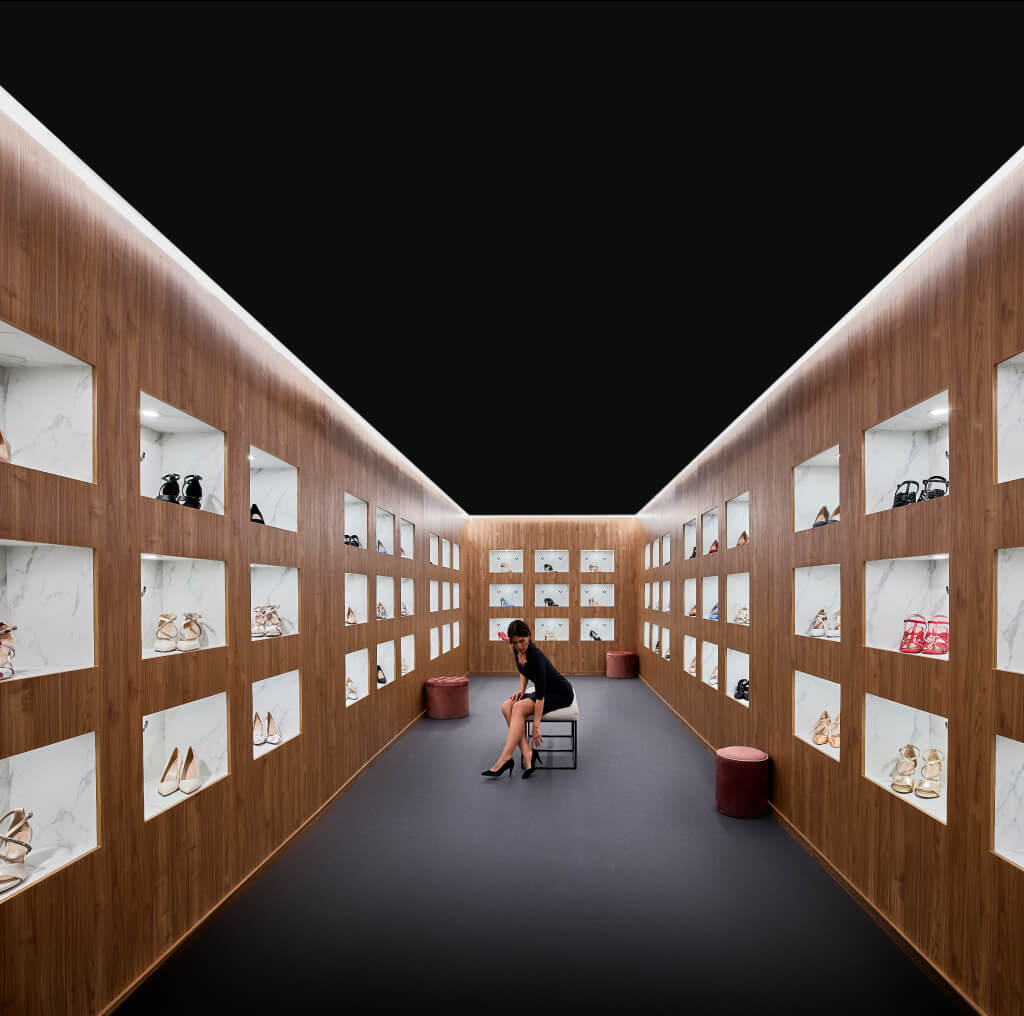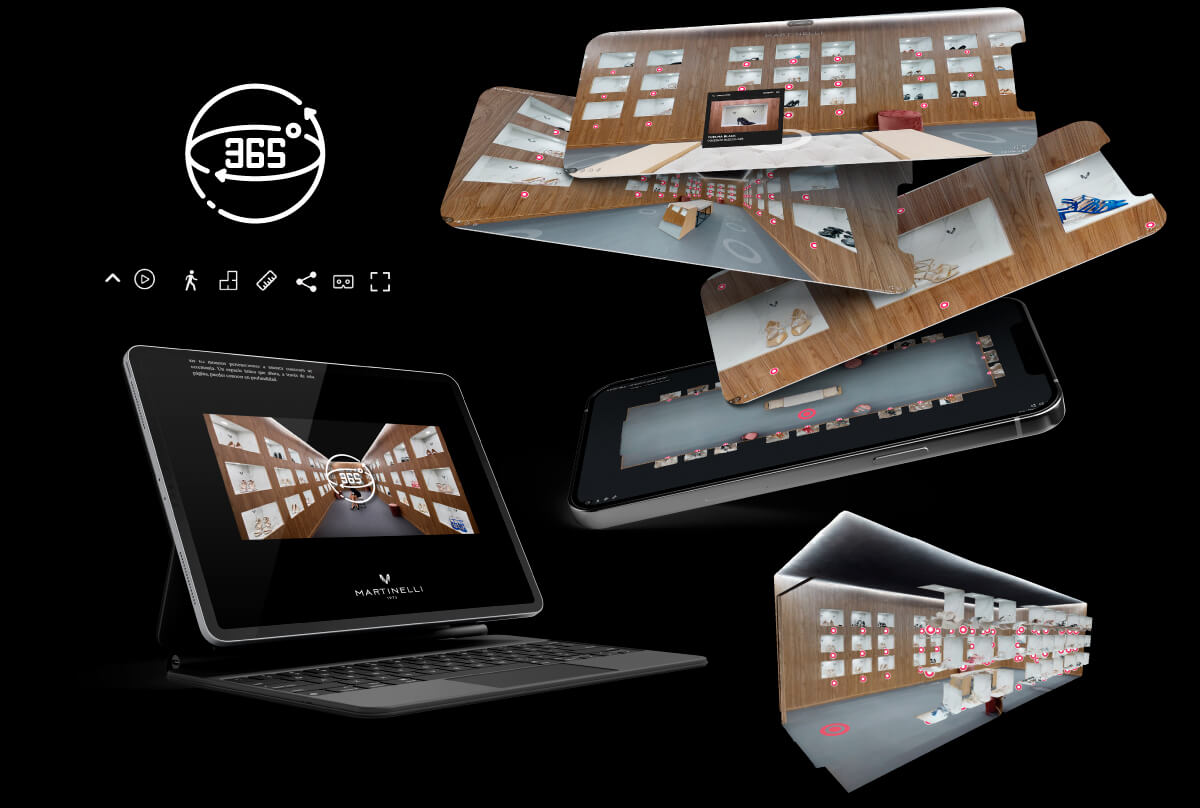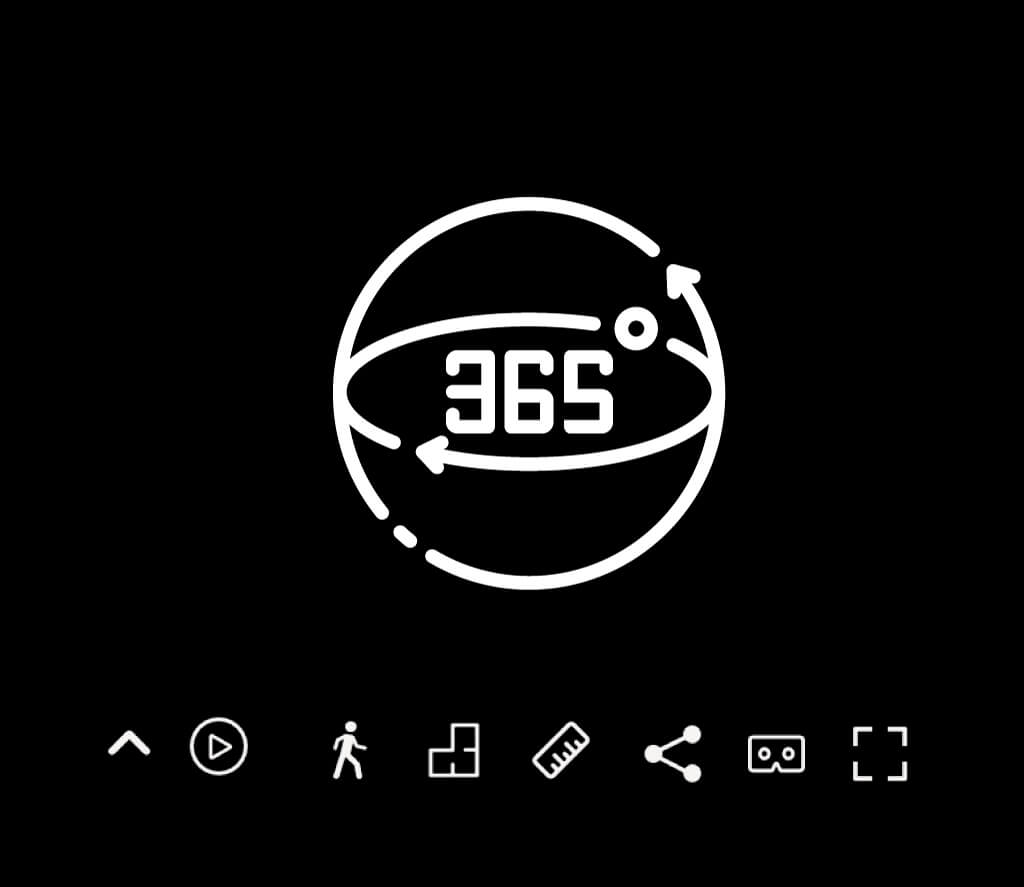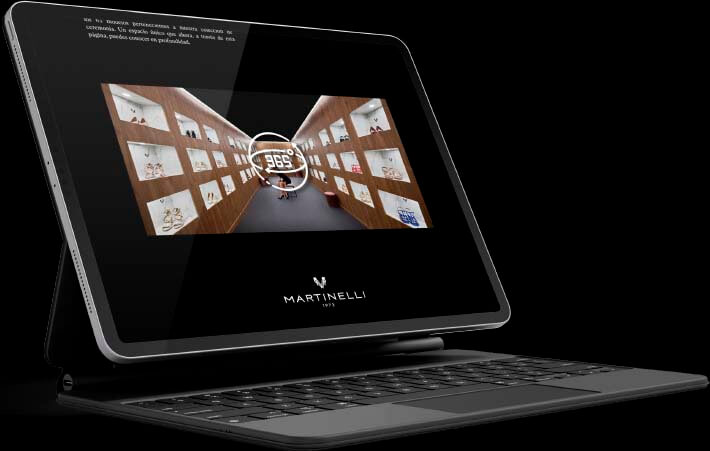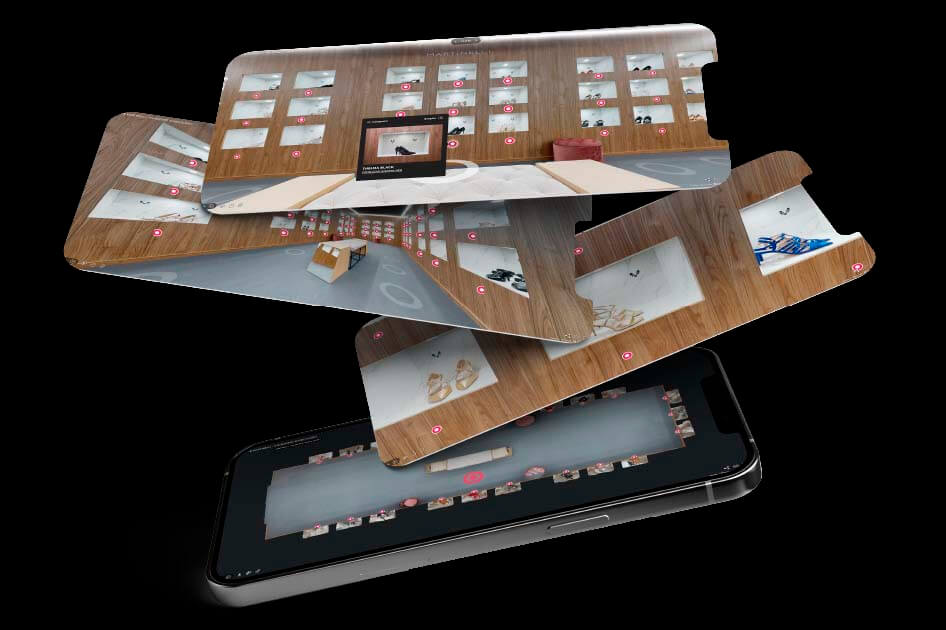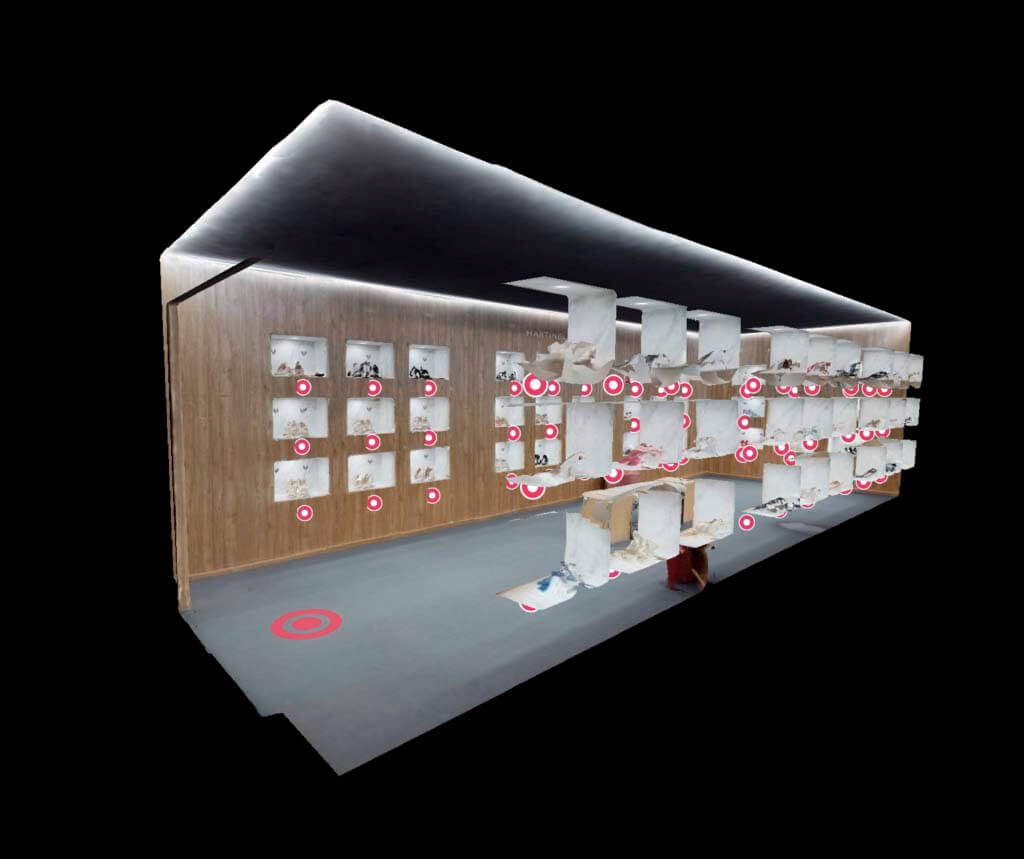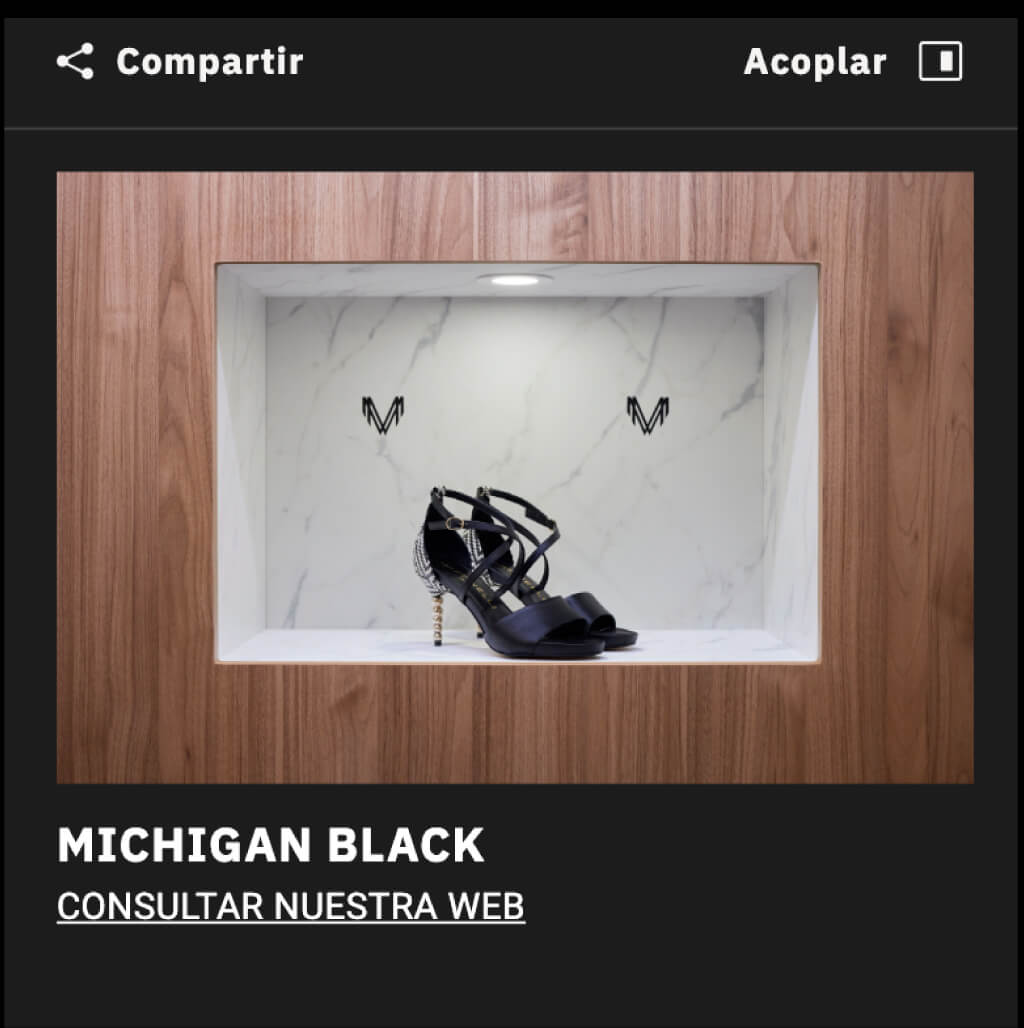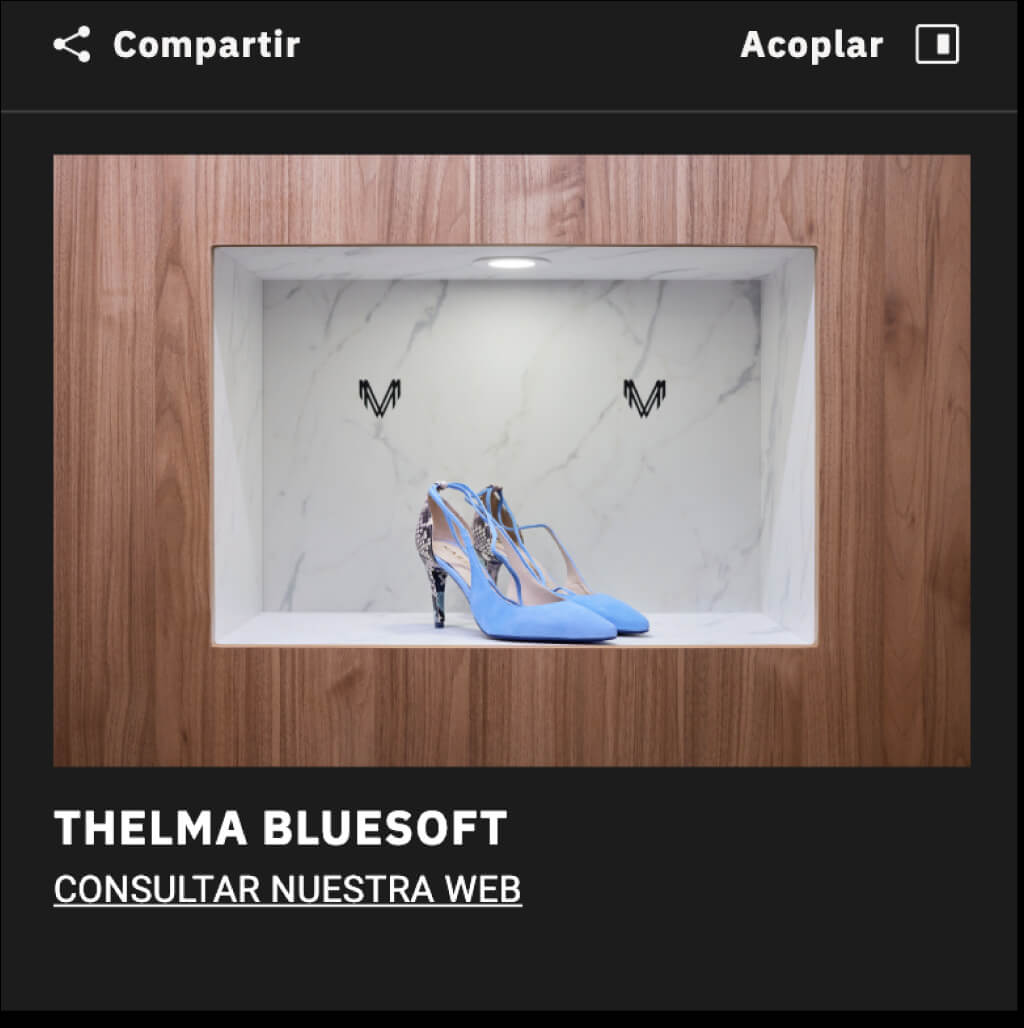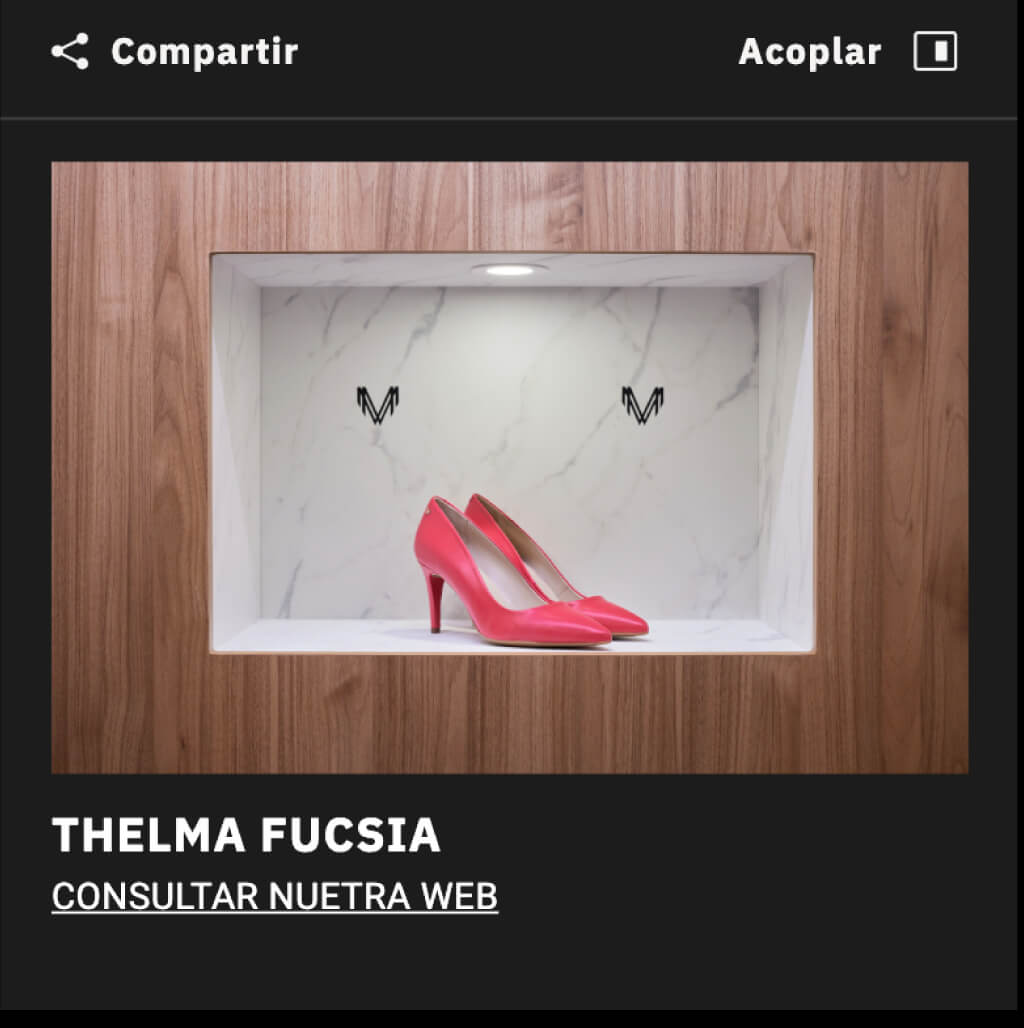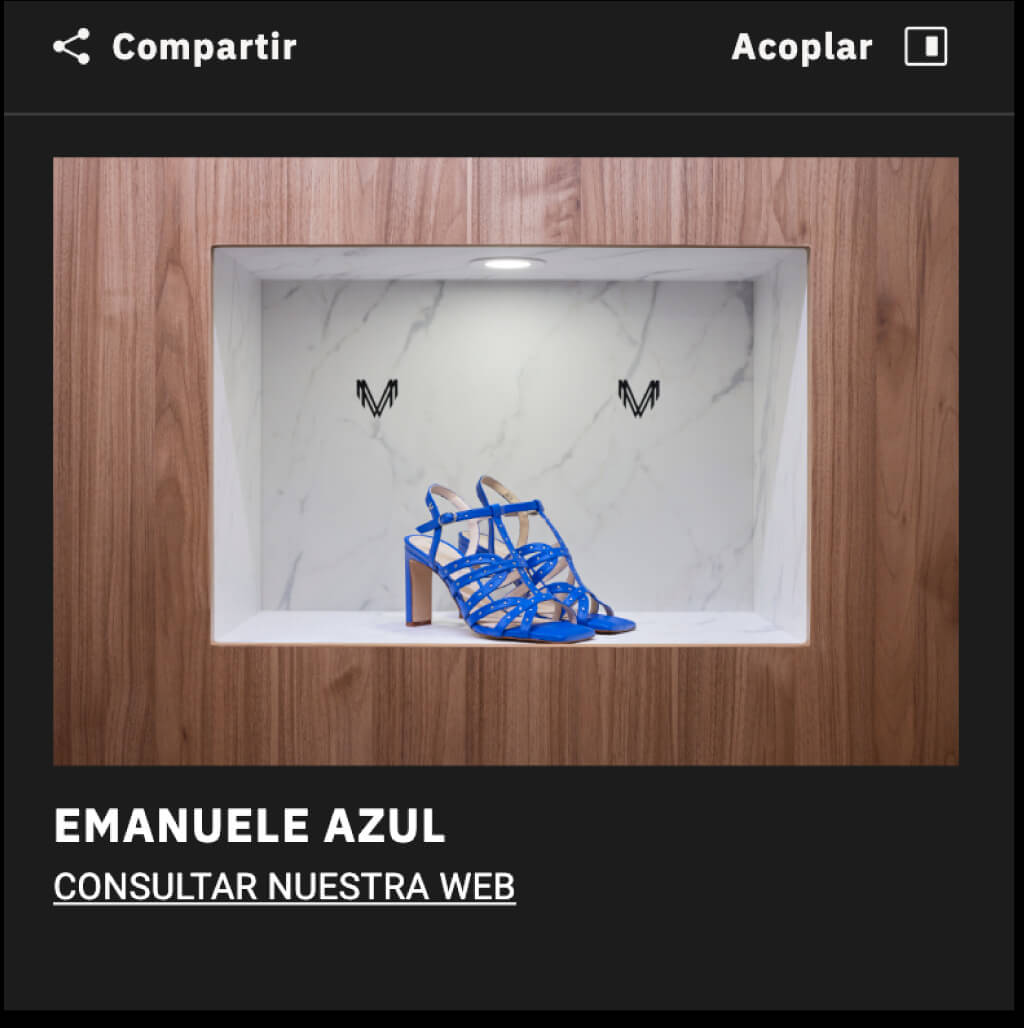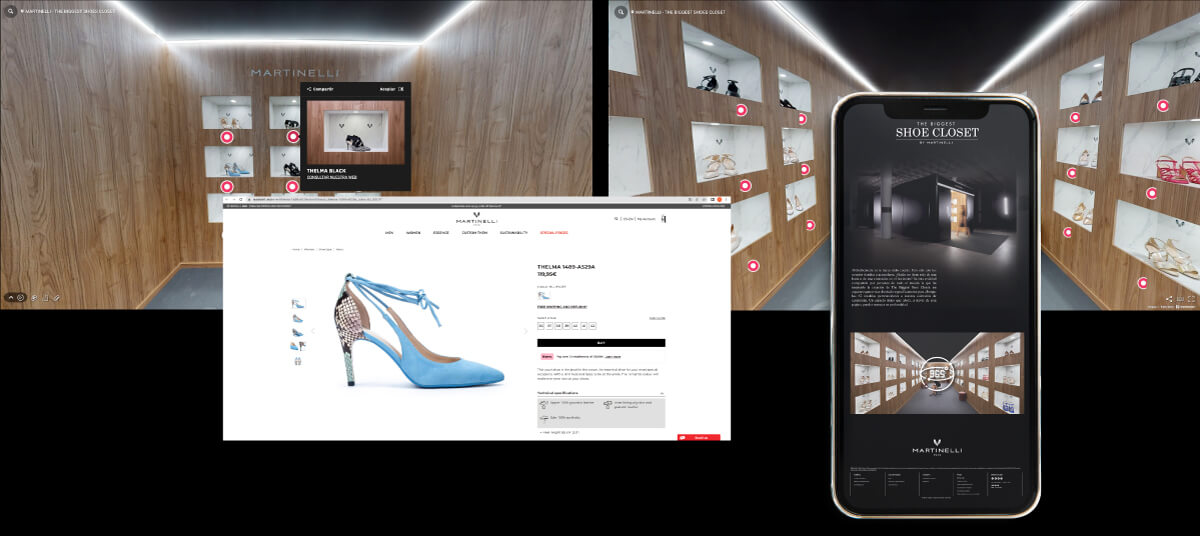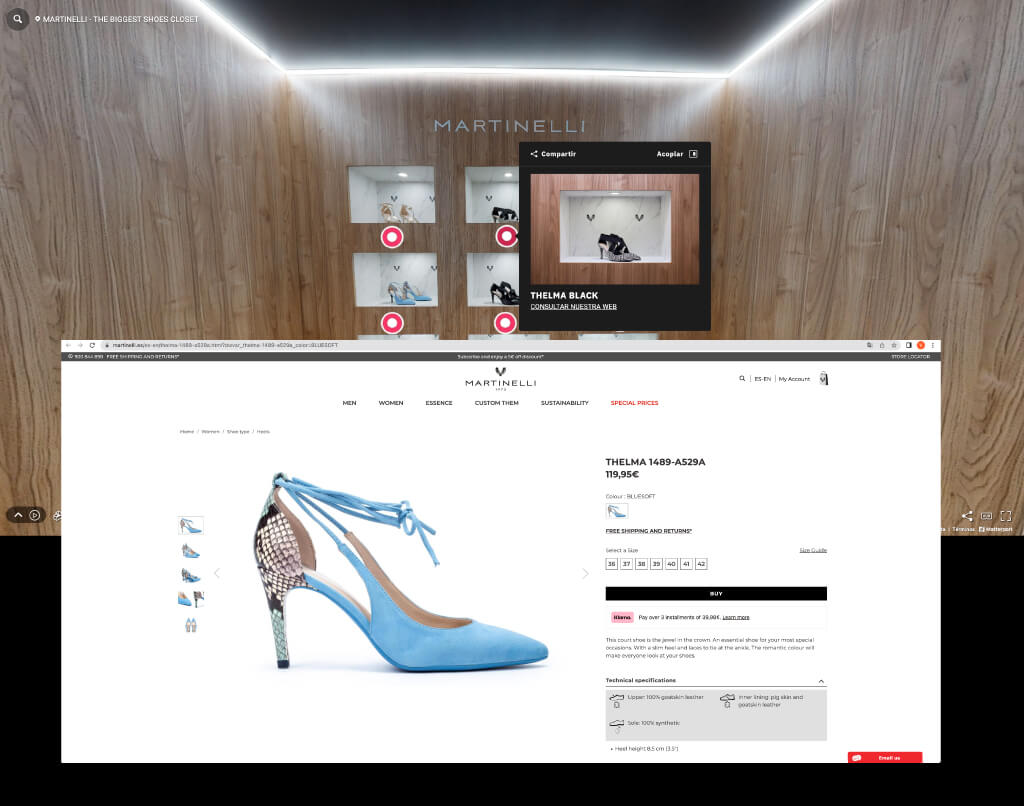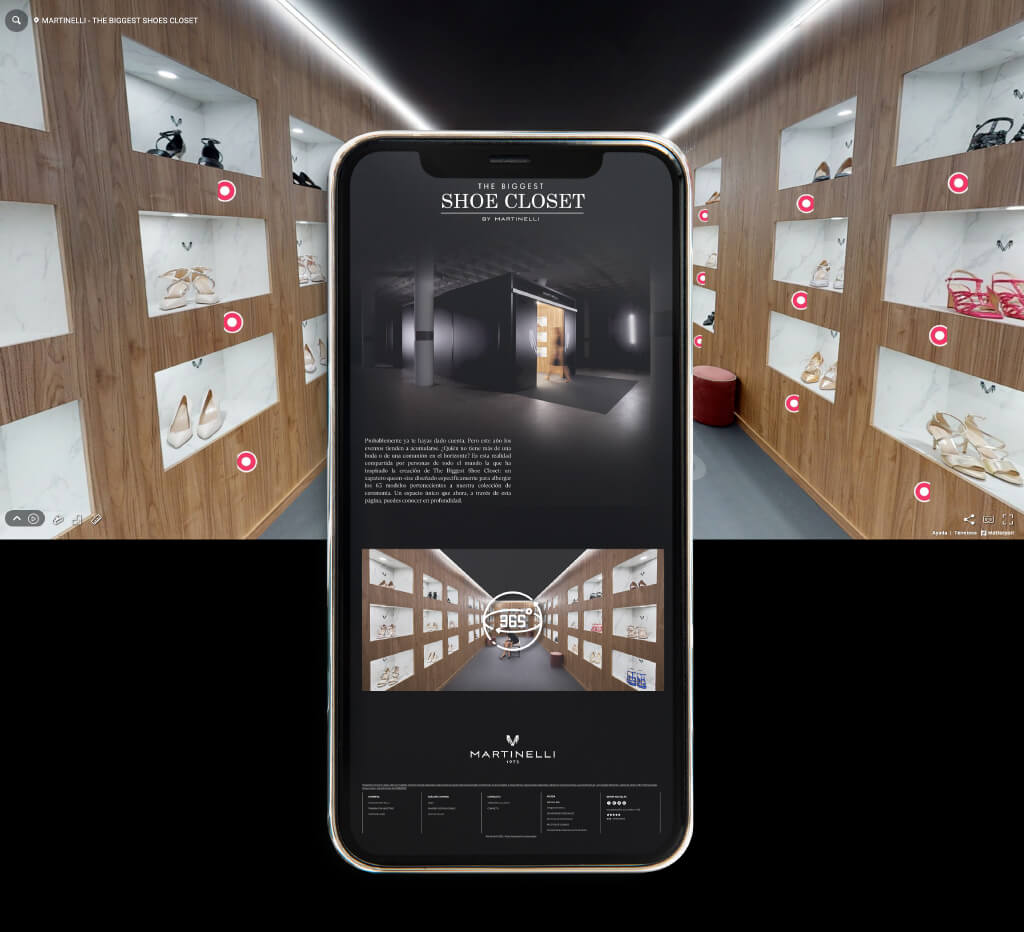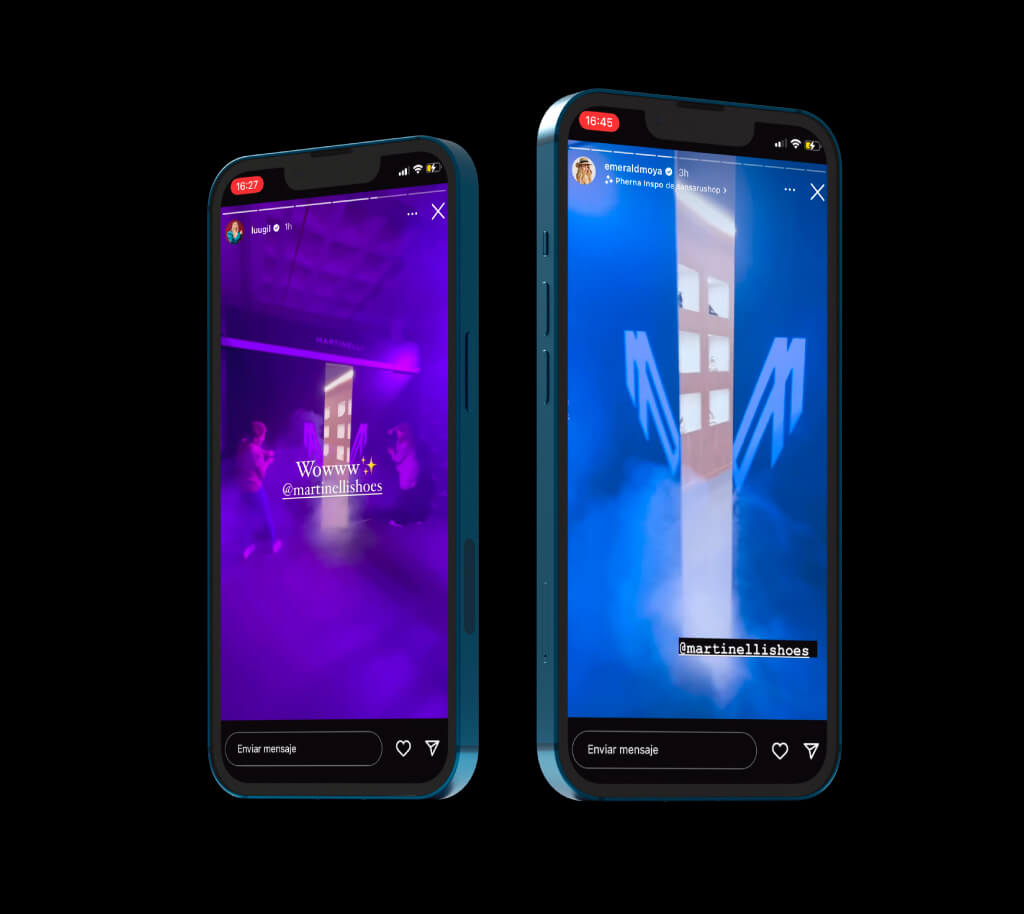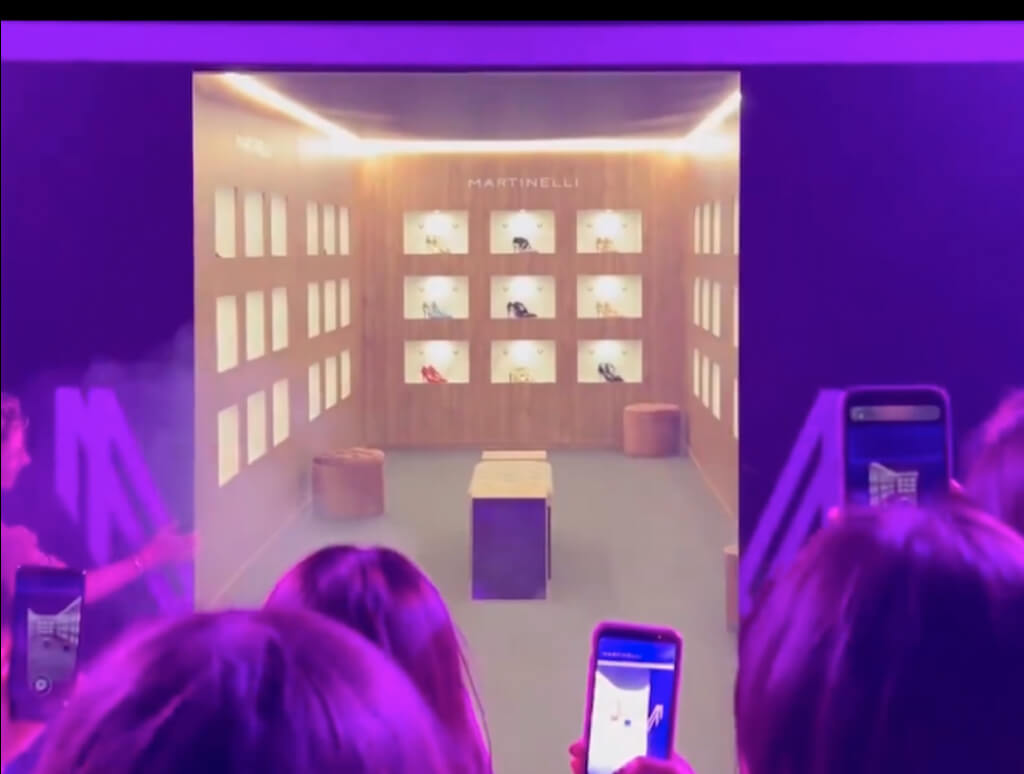 EL PRIMER EVENTO CELEBRADO EN EL INTERIOR DE UN ZAPATERO.